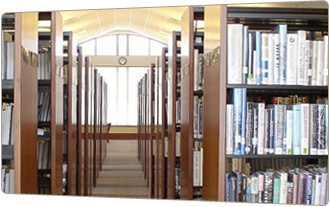 Location & Contact
Welles-Turner
Memorial Library
2407 Main Street
Glastonbury, CT 06033

GET DIRECTIONS
Main
Lending
Reference
Children
860-652-7719
860-652-7719
860-652-7720
860-652-7718
---
Hours
Mon, Tue, Thu 9am-9pm | Wed 12pm-9pm
Fri 9am-6pm | Sat 9am-5pm | Sun 1pm-5pm
(Closed Sundays, mid-May – Labor Day)

News, Events & Calendar
Welles-Turner Library's Summer Reading Program Going On Now

June 18-August 14, 2014

Click on a link below for program information and to register:

New Library Account Access

To access your library account online, select Review My Account or Renew My Materials just beneath the library logo on this page. Select Login, enter your last name and library barcode (card) number, and Submit Query. Your full name should appear at the top of the screen as well as under Search Tools. Click on your name to view your account information, renew your current checkouts, and more. For assistance, please call Reference at 860-652-7720.
Who: Adults
When: Friday, August 1, 2014
Time: 2pm
Place: Friends Room
MORE
Who: Families with children ages 2-6
When: Monday, August 4, 2014
Time: 6:30pm
Place: Children's Story Room
MORE


T3 Live (Library Edition)

T3 Live is a trading education company that features daily market analysis, trading courses and a cutting-edge Virtual Trading Floor. The Virtual Trading Floor is a dynamic online community of traders. Users can listen to live audio from the professional traders, view actual trading positions that up-dates in real-time and view a trader chat room (read only).

The Education Center features trading courses for all styles and experience levels:
Trading 101: Build a strong foundation for trading and investing from the ground up.
Active Trader: Learn how to use technical analysis to trade stocks on a multi-day to multi-week time frame.
Trade the Morning: Learn how to maneuver short-term movements in stocks rather than analyze the long-term fundamental value.
Fundamental Trader: Learn how to analyze the underlying "value" of a security using various methods of fundamental analysis.
T3 Live is available to users with valid Welles-Turner Memorial Library cards and is available for use in the Library (please bring ear phones) or at home. To access T3 Live, visit the Welles-Turner Library's web site at www.wtmlib.info > Internet Resources > Databases > T3 Live. For more information, call Reference, 860-652-7720.