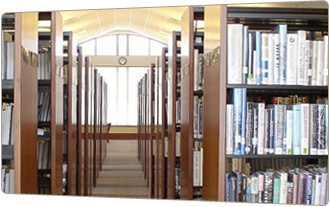 Location & Contact
Welles-Turner
Memorial Library
2407 Main Street
Glastonbury, CT 06033

GET DIRECTIONS
Main
Lending
Reference
Children
860-652-7719
860-652-7719
860-652-7720
860-652-7718
---
Hours
Mon, Tue, Thu 9am-9pm | Wed 12pm-9pm
Fri 9am-6pm | Sat 9am-5pm | Sun 1pm-5pm
(Closed Sundays, mid-May – Labor Day)
---

News, Events & Calendar
The library will be closed on Monday, July 4 for Independence Day. You can still visit us online anytime!

On Your Mark…Get Set…READ!


This year's summer reading program begins on Monday, June 13 and runs through Saturday, August 13. Registration begins June 9. There is a program suitable for readers and listeners of all ages. Readers will record their reading for all programs, except the Tiny Team, online. Click on the program, below, to register and record your reading:

Little League ~ Ages 5 & under, not entering Kindergarten MORE

Big League ~ Entering grades K-6 MORE

Let the Games Begin! ~ Entering grades 7-12. MORE

Let the Games Begin! ~ Adults 18 years of age or older. MORE

Interlibrary Delivery Service

deliverIT CT, the Connecticut State Library's delivery service, is reinventing itself. Expect some delays in service. You can help by:

picking up the materials that you want at the loaning library.
returning those materials directly to the loaning library.

Thank you for your patience. If you have any questions or concerns, please contact:

Barbara Bailey, Library Director
860-652-7717
barbara.bailey@glastonbury-ct.gov
Who: Adults
When: Monday, June 27, 2016
Time: 6:30pm
Place: Starting at library
MORE

Who: Adults
When: Tuesday, June 28, 2016
Time: 6:30pm
Place: Library's Friends Room
MORE






Need country information? Global Road Warrior is your online passport to the world.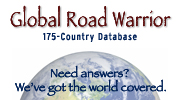 This free service provides country reports for 175 countries. Some of the topics covered in these reports include: society and culture, business culture, travel information, maps and photos of people, places and points of interest.
Global Road Warrior is a great resource for business people, relocators, students and travelers, including arm chair travelers. This database can be accessed from the public computers at the library or wherever you have access to the Internet. Remote access requires a valid Welles-Turner Memorial Library card. To access, visit the library web page at www.wtmlib.info. Click on Internet Resources, then Databases and select Global Warrior.
For more information, contact Reference at 860-652-7720. Happy travelling!

Images on this page subject to copyright; used here with permission.