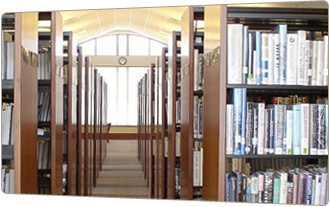 Location & Contact
Welles-Turner
Memorial Library
2407 Main Street
Glastonbury, CT 06033

GET DIRECTIONS
Main
Lending
Reference
Children
860-652-7719
860-652-7719
860-652-7720
860-652-7718
---
Hours
Mon, Tue, Thu 9am-9pm | Wed 12pm-9pm
Fri 9am-6pm | Sat 9am-5pm | Sun 1pm-5pm
(Closed Sundays, mid-May – Labor Day)
---

News, Events & Calendar
Winter is right around the corner, and forecasters are predicting a cold one this year. To help our neighbors in need, at the request of the Senior and Social Services Department, we are collecting new socks now through December 11. We have our "Sock Tree" set up on the first floor, next to the staircase. Please help us fill the tree with socks for all ages. Your donations are greatly appreciated by all the recipients. Thank you for your thoughtfulness and generosity.

Do you have ideas about the types of programs we have or materials we purchase at the library? Let your voices be heard! Teens in grades 7-12 are invited to join the Teen Advisory Board on December 13, where you'll have a chance to help make the Welles-Turner Memorial Library an even better place for you and your friends. MORE
Who: Children ages 2-6 and their families
When: Monday, December 12, 2016
Time: 10-10:30am
Place: Children's Story Room
MORE

Who: Babies birth to 15 months with a parent or care giver
When: Tuesday, December 13, 2016
Time: 11am
Place: Library's Friends Room
MORE

Who: Teens in grades 7-12
When: Tuesday, December 13, 2016
Time: 6-7pm (pizza included)
Place: Glastonbury Room
MORE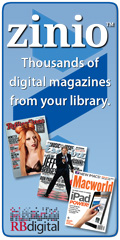 Zinio for Libraries is a digital magazine service that features full-color editions of popular magazines for instant desktop reading, mobile streaming and mobile app download. Patrons are able to select both new and back issues, adding them to their personal reading libraries with no holds, no checkout periods and no limits to the number of magazines checked out and downloaded. With personal notifications for their favorite magazines, patrons never miss an issue!
Cook's Country, The New Yorker, Newsweek, Prevention and Rolling Stone are some of the popular titles in the collection. All that you need to take advantage of this free service is a valid Welles-Turner Memorial Library card and a free account.
For more information, contact Reference at 860-652-7720.

Images on this page subject to copyright; used here with permission.