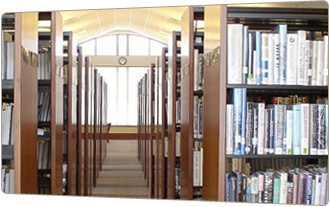 Location & Contact
Welles-Turner
Memorial Library
2407 Main Street
Glastonbury, CT 06033

GET DIRECTIONS
Main
Lending
Reference
Children
860-652-7719
860-652-7719
860-652-7720
860-652-7718
---
Hours
Mon, Tue, Thu 9am-9pm | Wed 12pm-9pm
Fri 9am-6pm | Sat 9am-5pm | Sun 1pm-5pm
(Closed Sundays, mid-May – Labor Day)
---

News, Events & Calendar
The library will be closed on Monday, September 5 for Labor Day. Sunday hours (1-5pm) resume on Sunday, September 11.

"First WTML Wednesdays"


Join us starting Wednesday, September 7! Welles-Turner Memorial Library welcomes readers to a lively monthly book discussion at the library on the first Wednesday of the month at 7pm, except in January. You can read as many or as few titles as you like. No registration necessary. MORE

Young children notice the excitement of the "big" kids heading off to start a new school year, so come to the library for literacy fun that is just for them. The six-week Fall Storytime session for children ages birth through five will run from September 26-November 4. Registration will take place September 8-13. MORE

Featured Database

Atomic Training is a comprehensive online database of how-to-training tutorials covering popular Microsoft, Apple, Adobe and Google software programs. To get started, all you need is a valid Welles-Turner Memorial Library card and a free account. For more information, click here, or contact Reference at 860-652-7720.
Who: Adults
When: Friday, September 2, 2016
Time: 2pm
Place: Library's Friends Room
MORE

Who: All ages
When: Saturday, September 10, 2016
Time: 9am-5pm
Place: Library's front lawn
MORE

Who: Children of all ages
When: Friday, September 16 and Saturday, September 17, 2016
MORE






| | |
| --- | --- |
| | As we begin a new fiscal year, we can expect to see some new and exciting changes at our library. Some of these changes include: |
Replace current copy machines with two new state-of-the art multifunctional machines. These machines will offer copying, printing, faxing and scanning capabilities. Users will also be able to print from the library Wi-Fi to these copiers, as well as schedule print jobs from home computers.
New windows will be installed on the original library building, making the building more energy-efficient.
The exterior of the building will get a facelift with a fresh coat of paint.
The Lending Services area will be reconfigured to better accommodate the express check stations and allow for better traffic flow in that area.
A payment module will be added to all express-check machines, making it possible to pay fines by credit card or Apple Pay.
Two additional study rooms are scheduled for construction on the main level.
Some of the furniture will be replaced with new more comfortable pieces.
Some of these projects may require interruption to service in various parts of the library. We will do our best to post in advance when we know what areas will be temporarily closed to the public and for how long. Thank you in advance for your patience and, as always, if you have any questions, feel free to contact Library Director Barbara Bailey by phone at 860-652-7717 or by email at barbara.bailey@glastonbury-ct.gov.

Images on this page subject to copyright; used here with permission.