Location & Contact
Welles-Turner
Memorial Library
2407 Main Street
Glastonbury, CT 06033

GET DIRECTIONS
Main
Lending
Reference
Children
860-652-7719
860-652-7719
860-652-7720
860-652-7718
---
Hours
Mon, Tue, Thu 9am-9pm
Wed 12pm-9pm
Fri 9am-6pm | Sat 9am-5pm
Sun 1pm-5pm
(Closed Sun, mid-May – Labor Day)

Teens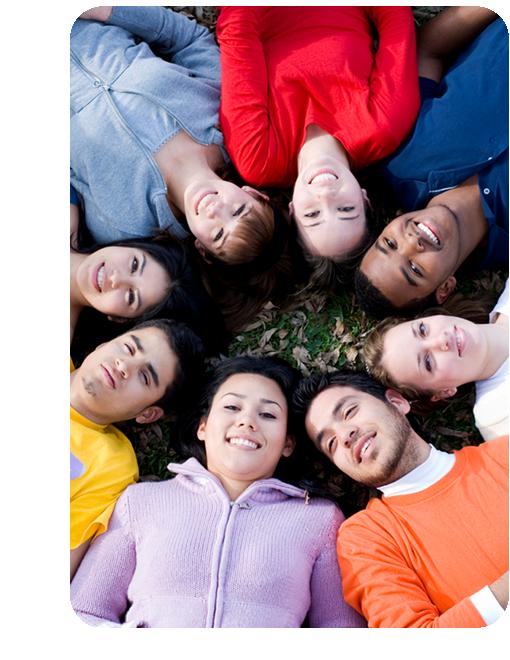 Welcome teen visitors! Since you've arrived here @ wtmlib.info, you know that you can visit us virtually as well as at our Main Street scene. You might be surprised, though, by all that there is for you here:
If you consider yourself a Reading Fool, you can easily learn about new and exciting releases, and exchange opinions with like-minded readers.
We have events ranging from crafts to comedy shows to just plain hilarious fun – check out the Teen Scene.
If you like being involved in creative and rewarding activities, and offering input on your teen collection, consider joining the Teen Advisory Board.
We also provide you with solid resources to help you study, conduct research and prepare for your next level of education.
So, as long as you're here, take a look around …
Did you know that you can also visit us on Facebook (Miriam Neiman WTML TeenLibrarian)?
We look forward to your visits – in person, on Facebook and, here, on our web site!
Teen Scene
Upcoming Events
Teen Read WeekTM ~ Teens' Top Ten Titles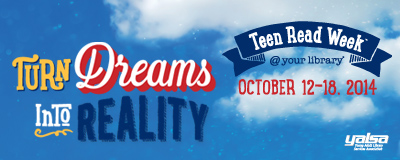 Teen Read Week was celebrated October 12-18, 2014. The theme was "Turn Dreams Into Reality." What do you dream of doing and being? The library can help you achieve those dreams! Talk to a librarian, and we'll help you find the information you need. But Teen Read Week is more than just a theme. It encourages teens to read just for the fun of it, not just because you have a reading assignment for English class. Have you been reading the Teens' Top Ten nominees? Teens were given the opportunity to vote for their favorites, and the winners were announced on October 20. Take a look at the You Tube video! Here are the Teens' Top Ten titles:
| | |
| --- | --- |
| 1 | Eleanor & Park by Rainbow Rowell (Macmillan/St. Martin's Griffin) |
| 2 | Splintered by A.G. Howard (ABRAMS/Amulet Books) |
| 3 | The Rithmatist by Brandon Sanderson (Tor Teen) |
| 4 | The 5th Wave by Rick Yancey (Penguin/Putnam Juvenile) |
| 5 | Monument 14: Sky on Fire by Emmy Laybourne (Macmillan/Feiwel & Friends) |
| 6 | Earth Girl by Janet Edwards (Prometheus Books /Pyr) |
| 7 | The Testing by Joelle Charbonneau (Houghton Mifflin Harcourt) |
| 8 | Steelheart by Brandon Sanderson (Random House/Delacorte Press) |
| 9 | Siege and Storm by Leigh Bardugo (Macmillan/Henry Holt Books for Young Readers) |
| 10 | The Eye of Minds by James Dashner (Random House/Delacorte Press) |
Graphic courtesy of YALSA (Young Adult Library Services Association).
For all library events, see the CALENDAR.
Images on this page subject to copyright; used with permission.