Location & Contact
Welles-Turner
Memorial Library
2407 Main Street
Glastonbury, CT 06033

GET DIRECTIONS
Main
Lending
Reference
Children
860-652-7719
860-652-7719
860-652-7720
860-652-7718
---
Hours
Mon, Tue, Thu 9am-9pm
Wed 12pm-9pm
Fri 9am-6pm | Sat 9am-5pm
Sun 1pm-5pm
(Closed Sun, mid-May – Labor Day)

What's Happening
The Latest
Upcoming events at a glance ...
Automatic Sorter for Library Returns

Our new automatic sorter is ready to use. It is very easy:

View of new lending area from lobby

1

Press "Open Door" button (middle of touch screen).

2

Insert item. If you are returning more than one item, you will need to insert one at a time. Tip: When you see the green checkmark on the screen, insert your next item.

3

If you are returning media, please check to make sure that you have all of the components before inserting the item.

4

After returning all of your items, press "End Session" button on lower right side of screen. Currently, we are not offering receipts, so ignore that button.

View of automatic sorter from workroom

If you need further instruction, library staff will be glad to assist you.
A Word About Holds for Local Book Clubs
Due to Connecticut State Library delivery limitations, the library must suspend local book club support until further notice. In the meantime, the Reference Department is available to assist members of community book clubs in locating available copies of items to be picked up at the owning libraries. We regret this inconvenience and will let you know as soon as we have more information.
New Civics and Citizenship Resource
The library has recently received a collection of educational resources for immigrants and new citizens, "The Civics and Citizenship Toolkit." This toolkit is made possible by U.S. Citizenship and Immigration Services (USCIS) to help permanent residents learn more about the United States and prepare for the naturalization process.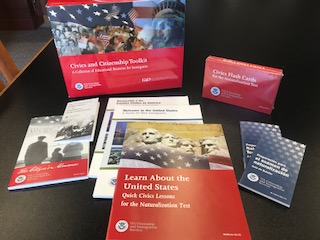 The kit is available at the reference desk for use in the library - perfect for a study session in one of our newly renovated Quiet Study Rooms. Resources include English and Spanish guides for new immigrants, preparation books for the naturalization test, civics lessons and flash cards, printed versions of the Declaration of Independence and Constitution, and more. For further information, please contact Reference at 860-652-7720.
Burbio
Burbio.com is a free community-building service that streams all library, school and non-profit events together in one place through a web site, iOS app and Amazon Alexa. Currently, the Welles-Turner Memorial Library calendar, as well as those from the local schools, are available. Expect other non-profits to be added in the school year.
| | |
| --- | --- |
| | If you are a member of a non-profit organization and would like your group's events added, please contact Library Director, Barbara Bailey at barbara.bailey@glastonbury-ct.gov. |
Upcoming Events
Friends of the Library's Annual Meeting

Featuring Local Author Amy Snyder

Who: Adults
When: Wednesday, May 23, 2018
Time: 7pm
Place: Friends Room
| | |
| --- | --- |
| Amy Snyder, local Glastonbury author, will be speaking at the Friends of Welles-Turner Memorial Library's annual meeting. Her debut novel, Unfinished, tells a riveting story about a writer who can't seem to finish what she starts. Amy began writing when she realized the strange things that happened in her imagination were far more interesting than the things that happened in her real life. After earning her degree in radio, television and film from Northwestern University, she worked at a financial brokerage house; as a math tutor; as a substitute teacher; and as a library paraprofessional. But she's always been a writer. Amy lives in Glastonbury with her husband, two teenage children and two cats. | |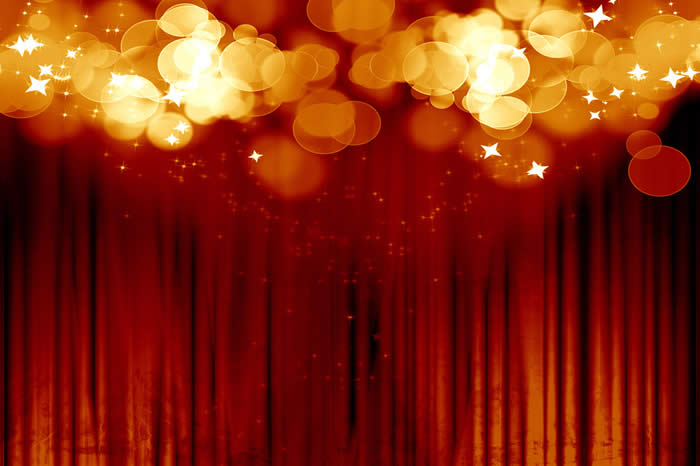 Friday Afternoon Films at the Library

Who: Adults
When: Friday, June 1, 2018
Time: 2-3:45pm
Place: Library's Friends Room
| | |
| --- | --- |
| Based on the best-selling novel by Olivia Goldsmith, this comedy follows the antics of three divorced women seeking revenge on their ex-husbands who left them for younger women. Along the way, they learn powerful lessons about life, love and friendship. Starting Diane Keaton, Goldie Hawn and Bette Midler. Rated PG; 1 hour 45 minutes. Refreshments will be provided. For movie title or more information, call Reference at 860-652-7720. | |
"Money Talks Mondays" ~
What Do You Mean "There's More to Retirement Than Just Money?"
Who: Adults
When: Monday, June 4, 2018
Time: 6:30-8pm
Place: Library's Friends Room
Retiring professionals who are 1-15 years from retiring and want to learn and to prepare to live "the good life" will learn about the six life arenas that we'll all deal with and need to address in varying degrees before and during retirement. With guidance from Mark Danaher, attendees will complete the Life of Balance activity to see where they are currently in their own life. Five myths about retirement will be unveiled along with four keys to taking action in planning for retirement. The final part of the presentation will share five activities that people can do to live the good life now and into retirement. Registration required online or at the Reference Desk at 860-652-7720.
"Taking time to plan for all aspects of retirement now will provide a smoother transition from your full-time career to the next chapter of your life." – Mark Danaher, President and Founder of Retire to the Good Life


"There's Somethin' Happenin' Here …"

1968, a Year of Rebellion ~

Lecture by Hamish Lutris


Who: Adults
When: Wednesday, June 6, 2018
Time: 6:30-8pm
Place: Library's Friends Room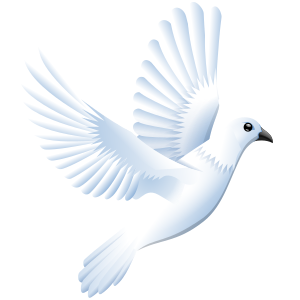 1968 was a year that saw unrest on a global scale. In the United States, the peak of the hippie movement coincided with the killings of Martin Luther King, Jr. and Robert Kennedy. Black Power salutes were given by US athletes at the Olympics. Students were taking over campuses at universities in the US, France, Czechoslovakia, Denmark, Germany and Japan, among others. Vietnam and the election of 1968 nearly tore the country apart. An older world, shaped by the Second World War, in which people were certain that the US was righteous and so were their neighbors, was beginning to pass. Hamish Lutris, Associate Professor of History, Capital Community College, returns to present a talk that will delve into the events and personalities that made 1968 what it was: a year that changed America, and the world. Seating is limited, so registration is required online or at the Reference Desk at 860-652-7720.
Hamish Lutris is an Associate Professor of History at Capital Community College in Hartford, Connecticut. He has worked both at home and abroad to bring the power of history to audiences of all ages and in many places. He specializes in Civil War, Native American and social history topics, as well as in using the outdoors as a classroom.


"Tech Thursdays"

Intro to Computers: Desktop Essentials


Who: Adults
When: Thursday, June 14, 2018
Time: 6:30-8:30pm
Place: Library's Friends Room
Learn your way around the Windows desktop, unveiling mysteries to help you easily find your programs and files – all while making your computer safe and user-friendly. We will explore the Windows desktop, including short cuts, navigation tips and the Microsoft Office ribbon. We'll also discuss how to keep your computer running smoothly with the appropriate antivirus/antimalware software, how to use email safely, and tips for searching and shopping online with ease. No prerequisites ~ for beginners or anyone needing a computer basics refresher. Seating is limited, so registration is required online or at the Reference Desk at 860-652-7720.
Her Words Changed the World


Who: Adults
When: Tuesday, June 19, 2018
Time: 6:30-7:30pm
Place: Library's Friends Room

Juneteenth

"a festival held annually on the nineteenth of June by African Americans … to commemorate emancipation from slavery in Texas on that day in 1865."

~ OxfordDictionaries.com

In celebration of Juneteenth, join us for a dynamic presentation exploring the life and impact of anti-slavery novelist Harriet Beecher Stowe. The talk covers Stowe's life – her childhood, family, education, marriage and motherhood – her inspiration to write Uncle Tom's Cabin, and the lasting impact of its message. Connect the past to the present and learn how you can create social change. Seating is limited, so registration is required online or at the Reference Desk at 860-652-7720.
The Pierce Campbell Jazz Trio


Who: Adults
When: Thursday, June 28, 2018
Time: 6:30-7:30pm
Place: Library's Friends Room

Help us kick off a musical summer at the library! The Pierce Campbell Jazz Trio features Pierce Campbell, a former Connecticut State Troubadour, on guitar and vocals, Tony Pasqualoni on acoustic bass and Loren Evarts on keyboards. Performing jazz classics from artists like Duke Ellington, Frank Sinatra and Tony Bennett along with more modern tunes from Stevie Wonder, Nora Jones, Bill Withers and even some originals, they have an energy and sound that engages all audiences. With excellent vocals and strong improvisation, you'll get the best jazz has to offer with this dynamic trio. Seating is limited, so registration is required starting May 31, online or at the Reference Desk at 860-652-7720.

Kindness Rocks: Create, Hide, Find & Inspire


Who: Adults and Teens
When: Tuesday, July 17, 2018
Time: 6:30-8pm
Place: Library's Friends Room

| | |
| --- | --- |
| | This summer is all about how Libraries Rock, but we think Kindness Rocks even more! Take part in The Kindness Project, a trend where people paint rocks and hide them around town for others to find as an act of random kindness. Shirley Musumeci, Glastonbury Rocks, will lend her expertise for newcomers and experienced "rockers." Please bring a smooth, palm-sized rock to paint; all other supplies will be provided. We will have ideas for designs to create, but you're encouraged to bring your own design if you choose. Adults and teens age 12 and over are welcome. Seating is limited, so registration is requested and begins June 19, online or at the Reference Desk at 860-652-7720. |

First Ladies: An Adventure in Glamour, Guts and Gumption


Who: Adults
When: Monday, October 29, 2018
Time: 6:30-8pm
Place: Library's Friends Room

| | | |
| --- | --- | --- |
| | Come learn about the personalities and adventures of the women who became the First Ladies of the United States. Who were they really? What made them tick? Did they love or loathe their role? Did they sink or swim navigating the complexities of politics, protocol and publicity, whether they did so willingly or not? Mariann Millard, licensed Washington, DC guide, joins us for a lively, humorous and engaging presentation that weaves together historical and modern events with facts about first ladies to help us understand and appreciate the important role they play in our nation's history. Seating is limited, so registration is requested and begins October 1, online or at the Reference Desk at 860-652-7720. | |

For more events, see the CALENDAR.

Subscribe to our E-Newsletter

Images on this page subject to copyright; used with permission.