Location & Contact
Welles-Turner
Memorial Library
2407 Main Street
Glastonbury, CT 06033

GET DIRECTIONS
Main
Lending
Reference
Children
860-652-7719
860-652-7719
860-652-7720
860-652-7718
---
Hours
Mon, Tue, Thu 9am-9pm
Wed 12pm-9pm
Fri 9am-6pm | Sat 9am-5pm
Sun 1pm-5pm
(Closed Sun, mid-May – Labor Day)

What's Happening
The Latest
Automatic Sorter for Library Returns

Our new automatic sorter is ready to use. It is very easy:

View of new lending area from lobby

1

Press "Open Door" button (middle of touch screen).

2

Insert item. If you are returning more than one item, you will need to insert one item at a time. Tip: When you see the green checkmark on the screen, insert your next item.

3

If you are returning media, please check to make sure that you have all of the components before inserting the item.

4

After returning all of your items, press "End Session" button on lower right side of screen. Currently, we are not offering receipts, so ignore that button.

View of automatic sorter from workroom

If you need further instruction, library staff will be glad to assist you.
Holiday Donation Tree

The holidays and cold weather are almost upon us. In keeping with our tradition of fostering community, we have our holiday tree up and ready to accept donations through Sunday, December 17. This year, the Social Services Department has asked for donations of socks, hats, mittens and gloves for all ages.

Handmade and purchased items are welcome. Please help us help others keep a little warmer this winter with your thoughtful donations.

We will also have a box near the holiday tree for donations of new children's books.
A Word About Holds for Local Book Clubs
Due to Connecticut State Library delivery limitations, the library must suspend local book club support until further notice. In the meantime, the Reference Department is available to assist members of community book clubs in locating available copies of items to be picked up at the owning libraries. We regret this inconvenience and will let you know as soon as we have more information.
New Civics and Citizenship Resource
The library has recently received a collection of educational resources for immigrants and new citizens, "The Civics and Citizenship Toolkit." This toolkit is made possible by U.S. Citizenship and Immigration Services (USCIS) to help permanent residents learn more about the United States and prepare for the naturalization process.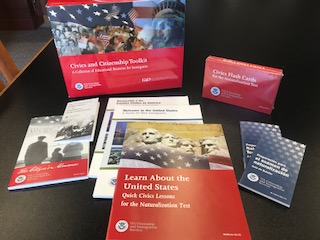 The kit is available at the reference desk for use in the library - perfect for a study session in one of our newly renovated Quiet Study Rooms. Resources include English and Spanish guides for new immigrants, preparation books for the naturalization test, civics lessons and flash cards, printed versions of the Declaration of Independence and Constitution, and more. For further information, please contact Reference at 860-652-7720.
Upcoming Events
At a glance ...
Friday Afternoon Films
at the Library

Who: Adults
When: Friday, January 5, 2018
Time: 2-4:20pm
Place: Library's Friends Room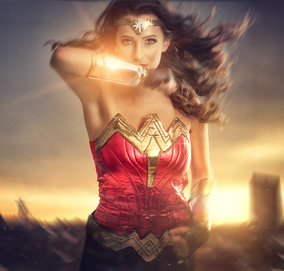 This blockbuster hit depicts the origin story of one of our favorite superheroes. Diana is an Amazon princess who leaves her idyllic island home after learning of a massive world war engulfing the planet. She vows to use her superpowers to put an end to the conflict and restore peace. Starring Gal Gadot and Chris Pine. Rated PG-13; 2 hours 21 minutes. Refreshments will be available. No registration ~ drop in. For movie title or more information, call Reference at 860-652-7720.
Get Your eBooks for Free:
Lecture/Demonstration of New Libby OverDrive App
Who: Adults
When: Tuesday, January 30, 2018
Time: 6:30-8:15pm
Place: Library's Friends Room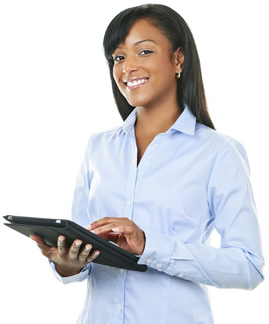 Max Rowe, Library Connection Inc., returns to give a lecture and live demo on how to use the new Libby by OverDrive app to borrow eBooks, audiobooks and more from the library. Bring along your own device and get hands-on help. To fully benefit from this workshop, please:
Bring your valid Welles-Turner library card in good standing;
Fully charge your device in advance;
Bring the ID and password to your device's app store;
Bring your email address, user name and password; and
Have a basic operational understanding of your device.
This program is free and open to Welles-Turner library cardholders. Seating is limited to 15, so registration is requested and begins January 2, online or at the Reference Desk at 860-652-7720.
Snow date: Thursday, February 15 @ 6:30 pm
"Build a Better … You!"

Healthy Indulgences

Who: Adults
When: Wednesday, February 7, 2017
Time: 6:30pm
Place: Library's Friends Room

On the first
Wednesday of
every month
(except January),
we will host a
lecture on different
health topics,
followed by
discussion.

Create your own chocolate bark to take home, and learn how to make a deliciously nutritious flourless chocolate torte during a fun and interactive workshop led by Alissa Monteleone of Simply Good Thinking. Realizing she needed to take her health seriously after having her first child at 36, Monteleone, author of EveryBody Eats, took control over her lifelong struggle with food, bad diets and the other junk that comes along with bad nutrition. The newly published 2nd edition of EveryBody Eats celebrates the art of happy and healthy eating and will be available for sale at the workshop. Maximum of 25, minimum of 15 to host this workshop, so registration is required and begins January 10, online or at the Reference Desk at 860-652-7720.

Snow date: Tuesday, February 13 @ 6:30 pm
"Keep Up With Your Grandkids" ~ Microsoft Excel I: Basics
Who: Adults
When: Tuesday, February 20, 2018
Time: 3-4:30pm
Place: Riverfront Community Center Computer Lab
In this 90-minute hands-on workshop, Nicole Cignoli, Reference Librarian, Welles-Turner Memorial Library, returns to lead the "Keep Up With Your Grandkids" series. Excel spreadsheets allow you to easily store, organize and manipulate data. In this class, you will learn the basics of Excel (inserting text, basic functions, AutoSum, AutoFill and more) by creating a basic budget. All Microsoft classes require that students possess basic or better computer skills plus practice with implementing those skills. Maximum of 12 attendees, so reservations are required starting January 16, online or at Reference at 860-652-7720.
The "Keep up with your Grandkids!" lecture series continues on the third Tuesday of the month, except December and January, focusing on technology topics selected by the public. The Riverfront Community Center (RCC) is located at 300 Welles Street, Glastonbury. This event is co-sponsored by the Welles-Turner Memorial Library and the Town of Glastonbury Human Services Department.
Golden Girls Trivia Night: Take 2
Who: Adults
When: Wednesday, February 21, 2018
Time: 6:30-7:30pm
Place: Library's Friends Room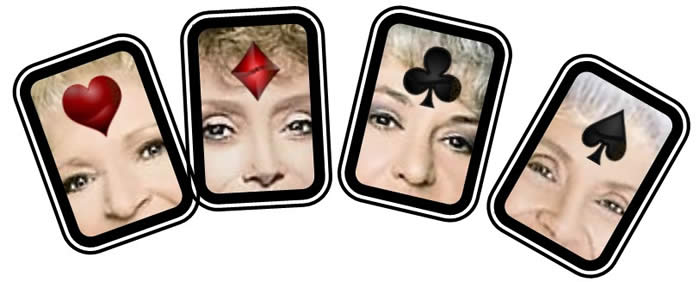 Back by popular demand! It will be the best of times for you and your teammates. With an all-female cast (none under the age of 50), The Golden Girls defied Hollywood odds and became one of NBC's biggest network hits of the 1980's. You probably know all there is to know about Dorothy, Blanche, Rose and Sophia, so why not grab a group of friends and challenge that knowledge with some Golden Girls Trivia? Teams will consist of up to four people. Cheesecake will be served. Sign up individually, as a small group, or as an entire team by Friday, February 16 by calling the Reference Desk at 860-652-7720.
Snow date: Wednesday, February 28 @ 6:30 pm
Career Workshops at WTML

Who: Adults
When: Tuesdays, March 13, March 20 and April 3, 2018
Time: 10:30am
Place: Library's Friends Room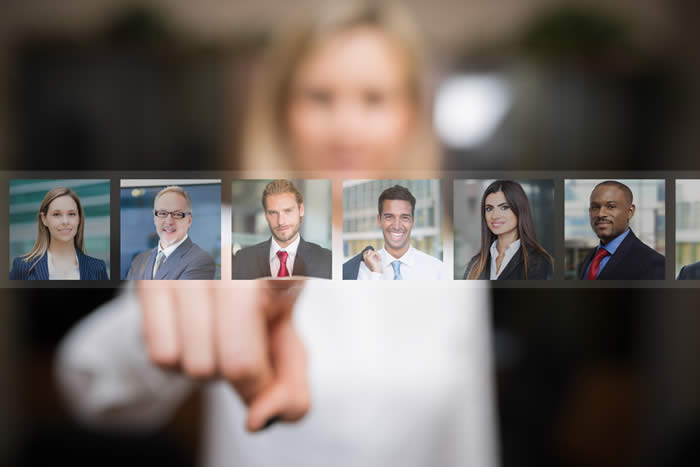 Starting Tuesday, March 13, the Welles-Turner Memorial Library hosts three one-hour workshops – Introduction to LinkedIn, Improve Your Interview Skills and Job Search Strategies for Over 50 – which will provide the knowledge and skills necessary for your professional career search! A Hartford Goodwill Career Center coach leads the workshops. All workshops start at 10:30 am.
Introduction to LinkedIn, Tuesday, March 13 ~ LinkedIn is a professional social networking site which is an effective means to make new business contacts inside other organizations. Learn about how you can setup your LinkedIn account to be noticed by potential employers. Limited to 15 participants.

Improve Your Interview Skills, Tuesday, March 20

~ Learn what employers are looking to learn about potential hires and how to best respond to tough questions. Practice application provided and instruction on what details to include. Get advice on how to put together a professional interview look.

Job Search Strategies for Over 50, Tuesday, April 3

~ Overcome any obstacles that you may face as a more mature candidate to secure employment. Learn ways to tweak your resume and answer challenging questions on your interview.
Register for each workshop beginning January 4, online or at the Reference Desk at 860-652-7720.

"READ Local"
WTML's Local Connecticut Author Fair
Who: Adults
When: Saturday, March 24, 2018
Time: 11am-1pm
The Welles-Turner Memorial Library invites published authors to participate in "READ Local," our Local CT Author Fair. Authors will be afforded the opportunity to meet potential readers and share their talent with the community. The event will also provide authors with an opportunity to promote, sell and sign copies of their work.
Guidelines:
First preference will be given to authors living in Glastonbury and its immediate surrounding towns (East Hartford, Hebron, Manchester, Marlborough, Portland, Rocky Hill and Wethersfield)
We will only accept authors with works published after 2005.
Authors must attend the event and are responsible for their own exhibits, including money, cash boxes, change, products, signage or other items they wish to use. If you wish to use a credit card reader, your unit must operate wirelessly, and its setup and configuration are your responsibility.
The library will provide one-half (1/2) of a 6-foot table and two (2) chairs, but will provide no other assistance. Use of electrical outlets is not guaranteed.
Display materials must fit within the confines of the table space. The location cannot accommodate banners, posters, floor displays or wall hangings.
The library will promote the event as a library sponsored program but does not endorse, promote or spotlight any one author to the exclusion of the others.
Space is limited. The library reserves the right to accept or refuse any application at its discretion.
Participants who are unable to make the event should alert the library by March 1, 2018.
If you are interested in participating, please submit an

application form by December 16, 2017. In addition to the application, authors will be required to submit a hard copy of their book(s), a resume, professional reviews (if available), an image of the cover of your book(s) and a head shot. Library staff will evaluate the applications and respond to all by Friday, December 29, 2017.
"Money Smart Week @ Your Library" ~
Social Security Explained

Who: Adults
When: Thursday, April 26, 2018
Time: 6:30-7:30pm
Place: Library's Friends Room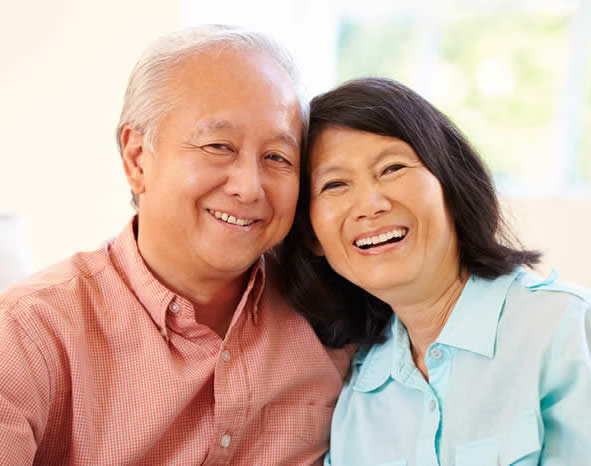 Almost 74% of Americans voluntarily received reduced retirement income benefits because they don't know all the facts.* This workshop will cover when is the best time to start receiving Social Security benefits and strategies to maximize benefits and coordinate with your spouse. We will help you avoid the most common mistakes that are made when collecting your benefits and discuss special rules for single, divorced and survivor benefits.
Presented by Rebecca Miller and the Financial Awareness Foundation, a non-profit dedicated to the advancement of financial literacy. Securities offered through USA Financial Securities Member FINRA/SIPC. A Registered Investment Adviser. Seating is limited, so registration is required starting March 29, online or at the Reference Desk at 860-652-7720.
About Money Smart Week: Since 2010, the American Library Association has partnered with the Federal Reserve Bank of Chicago to present financial literacy programming to help members of our community better manage their personal finances. Visit the Money Smart Week home page of the Federal Reserve Bank (Chicago) for additional details about Money Smart Week.
*Source: SSA Annual Statistical Supplement, 2011
For more events, see the CALENDAR.
Subscribe to our E-Newsletter

Images on this page subject to copyright; used with permission.