Location & Contact
Welles-Turner
Memorial Library
2407 Main Street
Glastonbury, CT 06033

GET DIRECTIONS
Main
Lending
Reference
Children
860-652-7719
860-652-7719
860-652-7720
860-652-7718
---
Hours
Mon, Tue, Thu 9am-9pm
Wed 12pm-9pm
Fri 9am-6pm | Sat 9am-5pm
Sun 1pm-5pm
(Closed Sun, mid-May – Labor Day)

What's Happening
The Latest
Book Bags for You and Your Friends
Wondering what to buy those book lovers in your life? Are you always taking out more books from the library than your arms can hold comfortably? Do you know someone who likes to collect tote bags? Well, we have the perfect answer to these questions: the WTML book bag. Fill up a bag with books and book-related treats for a thoughtful gift. Keep one in the car for those unexpected library visits or shopping trips. One size fits all. Each bag costs only $1. The Friends of the Library subsidized the cost in order to be able to offer them to you at such a great price. Book bags can be purchased at the Lending Customer Service desk.
Upcoming Events
At a glance ...
Words From The Wild

Who: Adults
When: Saturday, April 29, 2017
Time: 2-4pm
Place: Library's Friends Room
Poetry Month, spring, and the natural world will all be celebrated with words and music. This free event will feature New England Trail Poet-in-Residence David Leff; music by a cappella quartet "Wait For It"; and a tribute to the legacy of renowned poet and former Glastonbury resident, Hugh Ogden. Refreshments. A Glastonbury Poet Laureate Event.
Healthy Living Longer Fair

Who: Adults
When: Sunday, April 30, 2017
Time: 2-4pm
Place: Library's Friends Room
Local authors read from their work and present their methodology for a healthier you. With time to ask questions and purchase books afterwards, this is an excellent opportunity to improve your well-being. No registration required ~ drop in! Participating authors:
Karen Sands
The Ageless Way:
It's Never Too Late to Rock Your Age!

Debbie Sodergren
Just Be ...

Janet Verney
ROOTS2Wellness
For more information, call Reference at 860-652-7720, or stop by and pick up a brochure.
Tools to Help Your Child ~ and You ~
Conquer Anxiety

Who: Adults
When: Monday, May 1, 2017
Time: 6:30pm
Place: Library's Friends Room
As part of Mental Health Awareness month, Rick Amaral, ACSW, LCSW, discusses anxiety (types and severity) and shares ways to assist children and teenagers cope with an ever challenging world. For nearly 10 years, Amaral has been the Director of InterCommunity's Outpatient Psychiatric Children's Clinic and, for the past 14 years, he has also been an Adjunct Professor at Capital Community College (psychology and sociology departments). Seating is limited, so registration is required online or at the Reference Desk at 860-652-7720.
"First WTML Wednesdays" ~
Adult Book Discussion

Who: Adults
When: Wednesday, May 3, 2017
Time: 7-8pm
Place: Library's Friends Room
Come share a lively discussion with us. This month's selection is Station Eleven by Emily St. John Mandel. Copies of the book will be available for checkout at the front desk one month prior to the discussion date on a first-come, first-served basis. No registration necessary.

"An audacious, darkly glittering novel about art, fame, and ambition set in the eerie days of civilization's collapse, from the author of three highly acclaimed previous novels. One snowy night a famous Hollywood actor slumps over and dies onstage during a production of King Lear. Hours later, the world as we know it begins to dissolve … Sometimes terrifying, sometimes tender, Station Eleven tells a story about the relationships that sustain us, the ephemeral nature of fame, and the beauty of the world as we know it." – provided by publisher
Friday Afternoon Films
at the Library

Who: Adults
When: Friday, May 5, 2017
Time: 2pm
Place: Library's Friends Room
Chris Gardner is bright and talented but is struggling to make ends meet. When he and his five-year-old son are evicted from their apartment, Gardner takes a chance with a prestigious stock brokerage firm. They endure many hardships, but he follows his dream to make a better life for the two of them in this inspirational true story. Starring Will Smith and Jaden Smith. Rated PG-13; 2 hours. Refreshments will be available. No registration ~ drop in. For movie title or more information, call Reference at 860-652-7720.
This Boy, Presented by Author F. Mark Granato

Who: Adults
When: Tuesday, May 9, 2017
Time: 6:30pm
Place: Library's Friends Room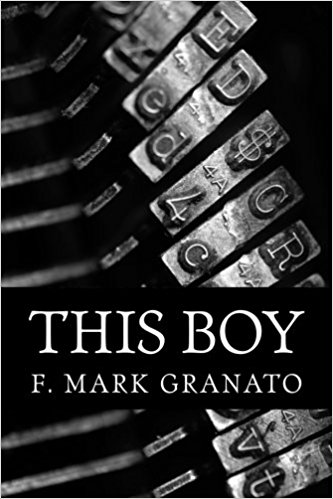 Join us as Wethersfield's Pulitzer-prize nominated author Mark Granato discusses his latest novel, This Boy. Set in Hartford, CT in the turbulent 1960's, This Boy is a love story woven through the decade that began with "Camelot" and ended in despair with the smell of gunpowder on an Ohio college campus. It is the story of Danny Logan, a boy who grew up on the streets of Hartford and went on to become a reporter for a local newspaper, documenting some of the best and worst moments in our country's history. Whether you lived through the '60s or are reading about them as an observer, this story is sure to draw you in. Copies of his books will be available for sale. Seating is limited, so registration is requested online or at the Reference Desk at 860-652-7720.
Spring Book Sale ~ Friends of the Library


Who: All ages
When: Saturday, May 13, 2017
Time: 9am-5pm
Place: Library's Front Lawn
The Friends' Spring Book Sale is Saturday, May 13 from 9am to 5pm on the front lawn of the library. Should it rain, the sale will be in the lower parking deck of TD Bank, next door to the library. Unless marked otherwise, children's hardcovers are $1; adult hardcovers, $2; trade paperbacks, $1; regular size and all children's paperbacks, 50¢. Books on CD and DVDs are $3; audio CDs, $2 per disc. There is a specially priced section at $5 and above. Come early for the best selection. No sales before 9am. On the day of the sale, please do not park in the bank lots during banking hours. The bank is open from 8am to 2pm on Saturdays. For more information or to volunteer, please email the Friends at booksale@friendswtmlib.org or call 860-652-7728.

B.Y.O.C. (Bring Your Own Craft)

Who: Adults
When: Tuesday, May 23, 2017
Time: 6:30-8pm
Place: Library's Friends Room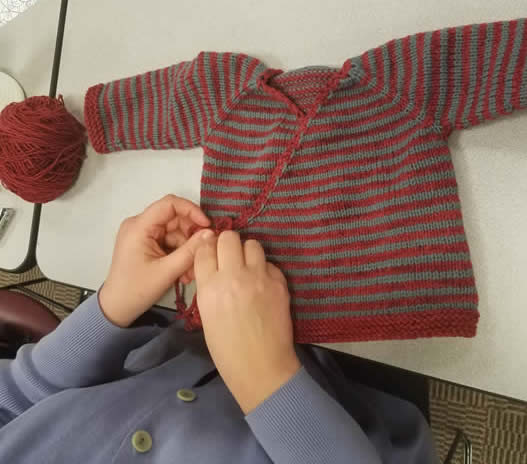 Never have enough time or space to work on your craft projects at home? Come to the library and B.Y.O.C. (Bring Your Own Craft)! We supply tables and chairs; you supply your knitting, embroidery or whatever crafty project you choose. We'll still have coloring supplies for coloring enthusiasts. We'll listen to music, audio books, or maybe watch a movie. Drop in! We'll meet monthly, on the fourth Tuesday. This program is for adults only. For more information, visit www.wtmlib.info or call Reference at 860-652-7720.
For more events, see the CALENDAR.
Subscribe to our E-Newsletter

Images on this page subject to copyright; used with permission.