Location & Contact
Welles-Turner
Memorial Library
2407 Main Street
Glastonbury, CT 06033

GET DIRECTIONS
Main
Lending
Reference
Children
860-652-7719
860-652-7719
860-652-7720
860-652-7718
---
Hours
Mon, Tue, Thu 9am-9pm
Wed 12pm-9pm
Fri 9am-6pm | Sat 9am-5pm
Sun 1pm-5pm
(Closed Sun, mid-May – Labor Day)

What's Happening
The Latest
3D Printing at WTML
The library's new 3D printer, a MakerBot Replicator Fifth Generation, will soon become available for library patron use.
It can print items up to 10"x8"x6". It works similar to a hot glue gun - it is fed plastic filament that it melts at three times the heat of boiling water. The printer then places miniscule plastic drops where the design tells it to and then builds up the drops to create a 3D object. For further information, please contact Library Director Barbara Bailey by phone at 860-652-7717 or by email at barbara.bailey@glastonbury-ct.gov. Thank you to the Friends of Welles-Turner Memorial Library for purchasing this printer for public use.

Library Book Bags
Want to tote around your library books in style? The Welles-Turner Library book bags are back! They're lightweight, colorful and large enough to hold a lot of books, DVDs, etc. The design is simple and serves as a reminder of how to access the library via the Internet. A bargain at only $1.00 each! Show your support for the library, and buy a book bag or two. Thank you to the Friends of the Library for subsidizing the cost of the bags.
Upcoming Events
Healthy Choices for the New Year!
Welles-Turner Memorial Library's Health Fair

Who: Adults
When: Saturday, January 31, 2015
Time: 10am-2pm
Place: Friends Room
Need help with your New Year's resolutions? Drop in the Friends Room on Saturday, January 24, between 10am and 2pm. The fair brings together local businesses and municipal departments on a variety of topics to help you make healthy choices for 2015. The fair is free and open to the public.
Presenters are as follows:
Donna Gollenberg, Certified Health Coach, presents "Sugar Blues" – symptoms, health consequences caused by our demanding sweet tooth and top suggestions to break free!

Marc Edwards, MD, Ayurveda Consultations, presents an overview of Ayurveda, the Science of Life, and how it gives timeless and profound knowledge of how to optimize health and longevity. Visit his table to have your state of balance assessed by a pulse reading.

Brandie McKay Coburn, Holistic Health Coach, CT Health Counseling, presents proven botanicals for depression and anxiety.

The Town of Glastonbury Health Department will provide blood pressure checks, body fat analysis and Body Mass Index calculations.

The Town of Glastonbury Social Services Department will provide information on their food and nutrition programs.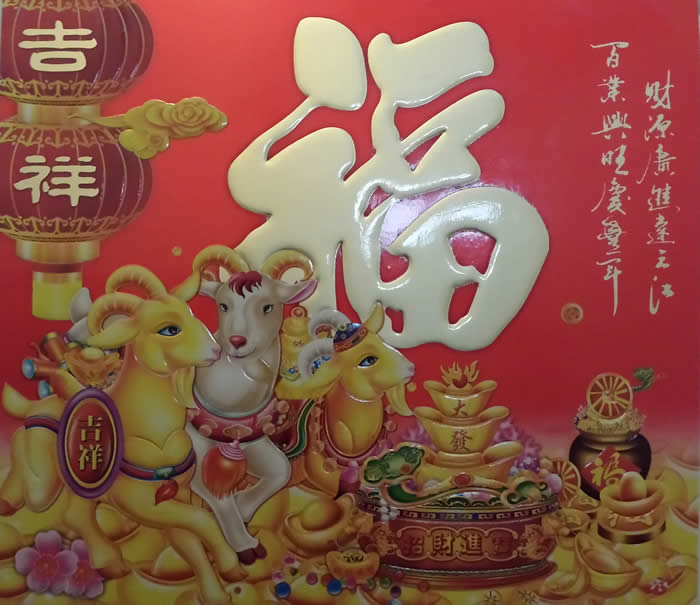 Celebrate Chinese New Year ~
Year of the Goat ~ for Adults
Who: Adults
When: Tuesday, February 3, 2015
Time: 7pm
Place: Friends Room
The Welles-Turner Library and Asian Performing Arts invite you to "Celebrate Chinese New year ~ Year of the Goat." Learn more about customs in Asian countries together with 2015 predictions based on Chinese astrology. After the lecture, learn how to write Chinese New Year greetings in calligraphy style to create a wall hanging to bring home! Participation limited to 25 adults. Registration required at the Reference Desk or online.
Friday Afternoon Films at the Library

Who: Adults
When: Friday, February 6, 2015
Time: 2pm
Place: Friends Room
Bunny Watson (Katherine Hepburn) and Richard Sumner (Spencer Tracy) clash over the proposed automation of the research department at Federal Broadcasting Company. The resulting battle pits Bunny's fear of losing her job against her dawning attraction for Richard. 103 minutes. Not Rated. Refreshments will be available. For movie title or more information, call Reference at 860-652-7720.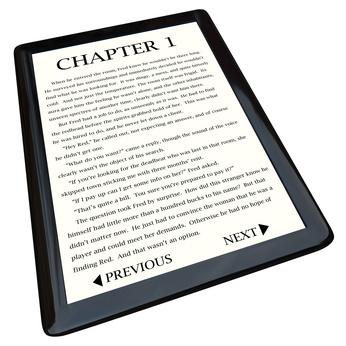 Learn How to Get Your eBooks for Free!

Who: Adults
When: Tuesday, February 10, 2015
Time: 10am
Place: Friends Room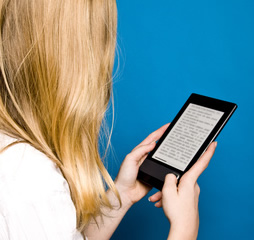 Did you receive an eReader or tablet as a holiday gift this year? Did you know that eBooks can be downloaded free of charge to those who hold a valid library card? In order to educate those who may not be familiar with downloading eBooks, Max Rowe, Library Connection Inc., will give a live demo on how to use the OverDrive app to borrow eBooks from the library. Bring along your own device, and get hands-on help.To fully benefit from this workshop, participants are asked to:
bring your valid Welles-Turner library card in good standing;
fully charge your device;
know your user name and password to your device's app store; and
have a basic operational understanding of your device.
Registration is required at the library's Reference Desk at 860-652-7720.
GMO OMG Film Screening
Who: Adults
When: Wednesday, February 11, 2015
Time: 6:30pm
Place: Friends Room
Are we unwittingly participating in the largest experiment ever conducted on human beings? Come explore answers in this film screening of GMO OMG. Director and father Jeremy Seifert searches for the answers as to how the loss of seed diversity and corresponding laboratory assisted genetic alteration of food affects his young children, the health of our planet and freedom of choice. ConnFACT/GMO Free CT leaders will be available for a question and answer session after the screening. Registration is required at the library's Reference Desk or online.
ReferenceUSA Webinars
Who: Adult WTML patrons
When: Five (5) one-hour sessions from February 13 to March 17, 2015
Time: See below
Job seekers, small businesses and students will benefit from ReferenceUSA webinars at the library, designed to teach people how to use this free, online research database, that WTML provides to its library cardholders. Participants will learn tips, trick and techniques to create marketing plans, conduct competitive analyses, locate people and more.
ReferenceUSA provides access to eight databases, including businesses and residences, physicians and dentists, US and Canadian white pages and others. Business information includes key executive information, sales volume, expenditures, mapping, franchise and brand information, bankruptcies, email addresses, business credit rating scores and more.
Registration is required for one webinar, or all, at the Reference Desk at 860-652-7720 on each on the following dates and times:
| | |
| --- | --- |
| • February 13 from 12noon-1pm | Search Essentials: The Basics of ReferenceUSA |
| • March 3 from 3-4pm | ReferenceUSA Consumer & Lifestyle Data |
| • March 4 from 3-4pm | Uncovering the Hidden Job Market: Career Search Strategies using ReferenceUSA |
| • March 16 from 3-4pm | Start, Manage & Grow Your Business using ReferenceUSA |
| • March 17 from 3-4pm | ReferenceUSA Big Data & Mapping |
Kids' Book Sale ~
Friends of the Welles-Turner Library
Who: Children and adults of all ages
When: Saturday, February 21, 2015
Time: 9:30am-12:30pm
Place: Friends Room
The Friends have more than forty boxes of books DVDs, puzzles and games ready for the Kids' Book Sale. Hardcover books are one dollar, paperbacks fifty cents, and DVDs three dollars, unless marked otherwise.
"Men to Read in March" Author Fair
Who: Adults
When: Sunday, March 15, 2015
Time: 2-4pm
Place: Friends Room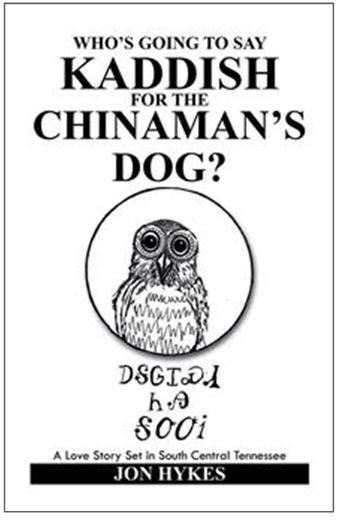 The library's author fair showcases local talent and will feature a 20-minute presentation from each author with time to ask questions and purchase and sign books afterwards. Whether you're an avid reader or an aspiring writer, this is an excellent opportunity to meet and chat with some published authors.
Jon Hykes, Who's Going to Say Kaddish For the Chinaman's Dog?
An emotional journey through revenge, atonement, redemption and, finally, respect awaits readers in the pages of Who's Going to Say Kaddish For the Chinaman's Dog? The book is a love story following sufferers of Post-Traumatic Stress Disorder (PTSD) as they, strangers at first, live on and discover the meaning of life, love and each other.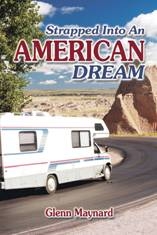 Glenn Maynard, Strapped Into An American Dream
Strapped Into An American Dream captures America by whirling readers along a 35,000-mile trek through the 48 contiguous states in a rebuilt RV. One week following his wedding, Glenn and his wife quit their jobs, sold their cars and set out to find America. This book details how they were able to realize this dream and then introduces the unique people they met and places they visited along the path. Travel with them through 23 National Parks, Las Vegas, Mardi Gras and dusty ghost towns.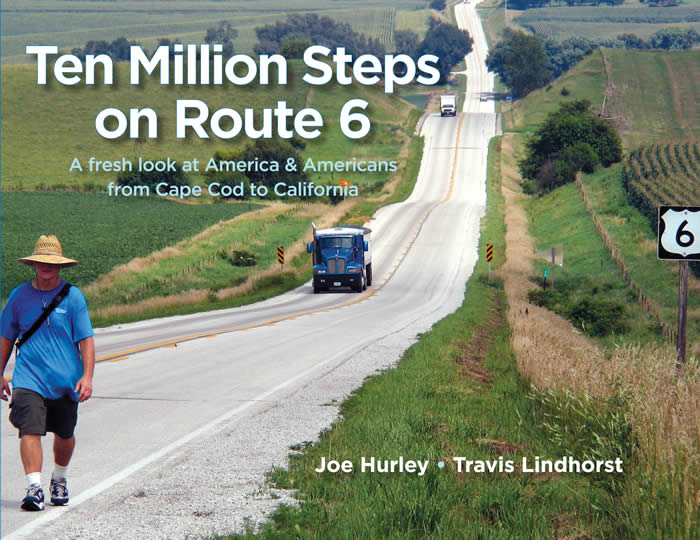 Joe Hurley, Ten Million Steps on Route 6: a fresh look at America & Americans from Cape Cod to California
Route 6 covers 3,600 miles from Cape Cod to California and is the longest continuous highway in the United States. Author Joe Hurley, a retired Connecticut newspaperman, completed his nine-month walk and wrote a book about it, Ten Million Steps on Route 6: a fresh look at America & Americans from Cape Cod to California. He will share his adventures with a virtual trip on foot across the country.
Registration is required at the library's Reference Desk, or online beginning February 15, 2015.

From Hula Hoops to High Fashion:
G. Fox & Co. in the 1950s
Who: Adults
When: Thursday, March 19, 2015
Time: 6:30pm
Place: Friends Room
For most Connecticut residents, the word "Fox's" holds powerful associations. The name evokes images of a beautifully decorated, tall department store on Main Street filled with every imaginable garment, home furnishing or domestic necessity dreamed of and warm memories of sharing time with family and friends. From the marquee decorated for Christmas to shopping trips for back-to-school clothes, the days at G. Fox were filled with wonder. For a treat, nothing was better than cream cheese on date-nut bread with mother in the Connecticut Room.
Joe Waxman, Connecticut Historical Society volunteer, shares his memories growing up in Hartford where G. Fox & Company was a part of his life. He says that Fox's "touches people's personal history." Waxman will also give you some insight into the woman who made every shopping experience a joy – Beatrice Fox Auerbach – whose accomplishments were significant on both local and national levels.
Register at the library's Reference Desk or by calling 860-652-7720 to revisit G. Fox & Co., where the customer was always right! Bring your memories along with your favorite purchases. We'll have some tables for display of G. Fox & Co. treasures and time for you to share a favorite G. Fox story. You'll also have the opportunity to go home with a booklet that gives a brief history of the store for a small donation.
Registration is required at the library's Reference Desk or online.
Co-sponsored by the Welles-Turner Memorial Library (WTML) and the Connecticut Historical Society (CHS), part of the CHS adult outreach program. To learn more about CHS and its programs, visit chs.org. CHS is located at 1 Elizabeth Street in Hartford CT.

For more events, see the CALENDAR.
Subscribe to our E-Newsletter

Images on this page subject to copyright; used with permission.