Location & Contact
Welles-Turner
Memorial Library
2407 Main Street
Glastonbury, CT 06033

GET DIRECTIONS
Main
Lending
Reference
Children
860-652-7719
860-652-7719
860-652-7720
860-652-7718
---
Hours
Mon, Tue, Thu 9am-9pm
Wed 12pm-9pm
Fri 9am-6pm | Sat 9am-5pm
Sun 1pm-5pm
(Closed Sun, mid-May – Labor Day)

What's Happening
The Latest
Summer Reading Program for Adults
Join us this summer for another Adult Summer Reading Program here at WTML. We're planning to "Build a Better World" as we "Add More Stories." As in previous years, it's easy and rewarding. Just read and/or listen to four (4) books between June 19 and August 19. Beginning on June 19, register online using the link on our homepage. Record the titles, authors, and optional reviews and ratings. Once you've completed the four books and recorded them online, you are eligible to receive your reward: a specially-designed, themed T-shirt. But don't stop with four books ... keep reading and recording what you've read throughout the entire summer to "Add More Stories." Let's expand on last year's total number of registrants and books read! T-shirts will be available beginning June 26. The last day to claim rewards is August 26.
A Word About Holds for Local Book Clubs
Effective immediately, the library must suspend local book club support until further notice. In the meantime, the Reference Department is available to assist members of community book clubs in locating available copies of items to be picked up at the owning libraries. We regret this inconvenience and will let you know as soon as we have more information.
Book Bags for You and Your Friends
Wondering what to buy those book lovers in your life? Are you always taking out more books from the library than your arms can hold comfortably? Do you know someone who likes to collect tote bags? Well, we have the perfect answer to these questions: the WTML book bag. Fill up a bag with books and book-related treats for a thoughtful gift. Keep one in the car for those unexpected library visits or shopping trips. One size fits all. Each bag costs only $1. The Friends of the Library subsidized the cost in order to be able to offer them to you at such a great price. Book bags can be purchased at the Lending Customer Service desk.
Upcoming Events
At a glance ...
B.Y.O.C. (Bring Your Own Craft)

Who: Adults
When: Tuesday, June 27, 2017
Time: 6:30-8pm
Place: Library's Friends Room
Never have enough time or space to work on your craft projects at home? Come to the library and B.Y.O.C. (Bring Your Own Craft)! We supply tables and chairs; you supply your knitting, embroidery or whatever crafty project you choose. We'll still have coloring supplies for coloring enthusiasts. We'll listen to music, audio books, or maybe watch a movie. Drop in! We'll meet monthly, on the fourth Tuesday. This program is for adults only. For more information, visit www.wtmlib.info or call Reference at 860-652-7720.
Friday Afternoon Films at the Library

Who: Adults
When: Friday, July 7, 2017
Time: 2pm
Place: Library's Friends Room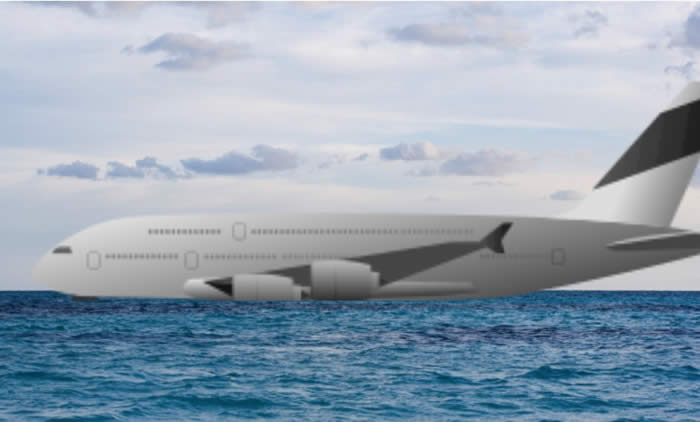 The biopic of an American pilot who became a hero after skillfully landing his damaged plane on the Hudson River, saving all 155 of his passengers and crew. In the aftermath of this unprecedented feat, an investigation unfolds that threatens to destroy his career. Starring Tom Hanks and Laura Linney. Rated PG-13; 1 hour, 36 minutes. Refreshments will be available. No registration ~ drop in. For movie title or more information, call Reference at 860-652-7720.
Walking Shorts


Who: Adults
When: Monday, July 10, 2017
Time: 6:30pm
Place: Meet at library

Join us this summer for a lively discussion of selected short stories ~ as many or as few titles as you like ~ while enjoying some of Glastonbury's beautiful paths close to town center and the library. Meet at the library at 6:30 pm in your walking shoes. Multiple copies of the selected shorts will be available for pickup two weeks prior to the discussion date on a first-come, first-served basis. No registration necessary. Light refreshments will be provided. "Walking Shorts" dates: • June 19 • July 10 • July 24 • August 7. Contact the Reference Desk at 860-652-7720 for more information.
Tick Talk: Surging Tick Populations in Connecticut

Who: Adults
When: Tuesday, July 11, 2017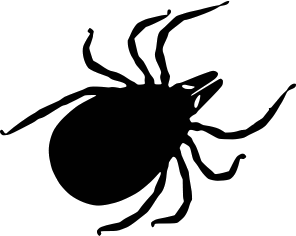 Time: 6:30pm
Place: Library's Friends Room
Tick-borne diseases are on the rise in CT, and prevention should be on everyone's mind, especially during the spring, summer and early fall when ticks are most active. Tick-borne diseases can produce symptoms that range from mild and treatable at home to severe infections requiring hospitalization. According to the Connecticut Agricultural Experiment Station, the tick population has increased 10-fold and, of the ticks recently tested, 38% of the were positive for Lyme Disease. Last year 1,752 cases of Lyme Disease were reported to the CT Department of Health. Krista L. Timken, MPH, RN, Community Health Nurse for the Town of Glastonbury, shares the latest information on this growing health problem and what you can do to protect yourself, your loved ones and your pets. Seating is limited, so registration is required online or at the Reference Desk at 860-652-7720.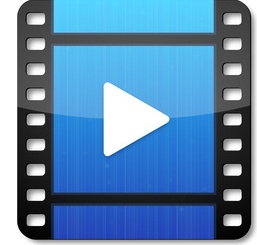 To watch a brief video about the life cycle of a tick, click here.
Cut the Cord! How to End the High Cost of Your Cable TV & Phone Service


Who: Adults
When: Thursday, July 20, 2017
Time: 6:30-7:30pm
Place: Library's Friends Room
Is your cable, phone and internet bill one of the highest in your household? Are you tired of switching providers or arguing with yours when your short-term introductory rates expire and your bill more than doubles? Or do you just want to save $1,000 a year or more? Cut the cord! In this free and independent seminar, James Gifford, who has 30 plus years' experience in consumer electronics, home entertainment systems and Internet computing, will explain:
The real costs of cable TV and phone service. (It's more than you think!)
The range of services available from Internet sources like Netflix, Hulu, Vudu and hundreds of provider websites.
YouTube (It's not just for cat videos anymore!)
The basic TV and entertainment system you need to get the most from Internet providers.
The inexpensive equipment you need to connect to these sources. (You might even own some of it already!)
The secret cable telephone providers don't want you to know … and how to turn it to your advantage.
How to cut Internet costs by even more than just rates.
How to reduce or eliminate all ads and commercial interruptions.
How to make it all work together for an unparalleled home entertainment experience!
Don't miss out because you think this is all too technical and difficult for a dedicated "couch potato" – there are options as easy to use as plugging in a toaster. It only takes a little computer and internet experience to be able to use the more advanced options. And bring your questions! This seminar will cover the special issues and problems of "getting good TV" in the greater Glastonbury area, but anyone can use the more general information. This is an independent presentation and is not sponsored by any manufacturer or provider. Seating is limited, so registration is required online or at the Reference Desk at 860-652-7720.
James Gifford is a Tolland, CT resident and owner of NitroPress Communications in Tolland, CT (www.nitropress.com).

Get Ready for the Solar Eclipse

Who: Adults
When: Wednesday, August 2, 2017
Time: 6:30-7:30pm
Place: Library's Friends Room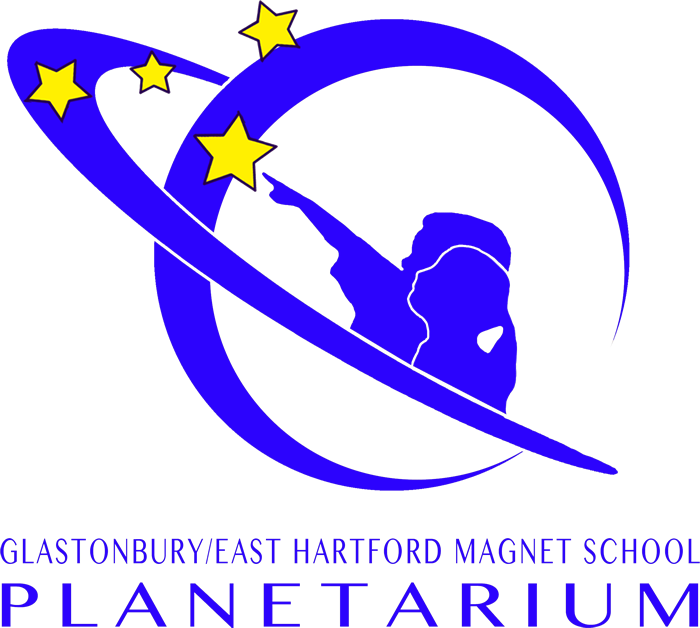 Join Jason Archer, Planetarium Coordinator at the Glastonbury Planetarium, as he gives all the information needed to prepare for the 2017 North American Eclipse of the Sun, also known as the 2017 Eclipse Across America. An educator for over 15 years, Archer will entertain you with ancient eclipse lore that has been passed down through the ages. A Total Solar Eclipse has only been witnessed by 1% of the world's population. Join that 1% on August 21, when a Total Solar Eclipse comes to America. Registered attendees will receive free solar viewing shades. Seating is limited, so registration is required starting July 5, online or at the Reference Desk at 860-652-7720.

Archer, whose fascination with flying and space travel began at an early age, earned a degree in Astronomy and Space Science from UMASS Amherst and is a licensed pilot and flight instructor.
Solar viewing shades provided by STAR Library Education Network (STAR_Net) and National Center for Interactive Learning (NCIL) at the Space Science Institute.
Solar eclipse image/artwork (Ancient Cultures) courtesy of Star_Net and J. Paul Getty Museum.
Entrepreneurship in 3 Easy Steps: Ready, Set, Go!

Who: Adults
When: September 11, 18 and 26, 2017
Time: 6:30-7:30pm
Place: Library's Friends Room
Presented by the Small Business Administration, this workshop series lays the groundwork for helping new and aspiring entrepreneurs launch a business idea and understand the steps to building a business that is credit-ready. The information is laid out simply in three modules. Come to all three or attend the one that fits your needs.
Module 1 ~ Monday, September 11 ~

READY: basics of business startup.

Covers what you need to consider and prepare for in the early stages. Registration required and begins August 14, online or at the Reference Desk at 860-652-7720.
Module 2 ~ Monday, September 18 ~

SET: essentials of becoming credit-ready.

Where to get money; five C's of credit; how to prepare a business loan application. Registration required beginning August 21, online or at the Reference Desk at 860-652-7720.
Module 3 ~ Tuesday, September 26 ~

GO!: how and where to find additional small business support and educational resources.

SBA District Office, SCORE, SBDC, Center for Women & Enterprise, Veterans' Centers. Registration required and begins August 29, online or at the Reference Desk at 860-652-7720.
Free eBooks, Mags and Flicks with RBdigital

Who: Adults
When: Thursday, September 14, 2017
Time: 3-4pm
Place: Library's Friends Room

Joe Levy, Recorded Books Inc., makes a special trip to the library to present a one-hour lecture/demonstration on how to access free eBooks, magazines and movies through Welles-Turner Memorial Library's web site. WTML provides library cardholders online access to thousands of titles through OneClick digital (eAudio and eBooks), Zinio (digital magazines), and InstantFlix (films and TV shows). To fully benefit from this workshop, registrants shall:
Bring their valid Welles-Turner library card in good standing;
Fully charge their device;
Bring their ID and password to their device's app store;
Bring their email address, user name and password; and
Have a basic operational understanding of their device.
Seating is limited, so registration is requested beginning August 17, online or at the Reference Desk at 860-652-7720.
For more events, see the CALENDAR.
Subscribe to our E-Newsletter

Images on this page subject to copyright; used with permission.