Location & Contact
Welles-Turner
Memorial Library
2407 Main Street
Glastonbury, CT 06033

GET DIRECTIONS
Main
Lending
Reference
Children
860-652-7719
860-652-7719
860-652-7720
860-652-7718
---
Hours
Mon, Tue, Thu 9am-9pm
Wed 12pm-9pm
Fri 9am-6pm | Sat 9am-5pm
Sun 1pm-5pm
(Closed Sun, mid-May – Labor Day)

What's Happening
The Latest
3D Printing at WTML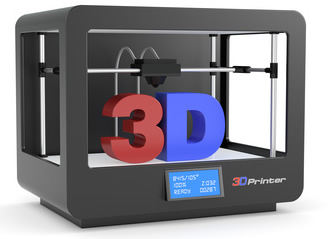 The library's new 3D printer, a MakerBot Replicator Fifth Generation, will soon become available for library patron use.
It can print items up to 10"x8"x6". It works similar to a hot glue gun - it is fed plastic filament that it melts at three times the heat of boiling water. The printer then places miniscule plastic drops where the design tells it to and then builds up the drops to create a 3D object. For further information, please contact Library Director Barbara Bailey by phone at 860-652-7717 or by email at barbara.bailey@glastonbury-ct.gov.

Thank you to the Friends of Welles-Turner Memorial Library for purchasing this printer for public use.
Upcoming Events
Friday Afternoon Films at the Library

Who: Adults
When: Friday, November 7, 2014
Time: 2pm
Place: Friends Room
Follow the trials and tribulations of three soldiers portrayed by Burt Lancaster, Montgomery Clift and Frank Sinatra while they are stationed in Hawaii in the months leading up to the attack on Pearl Harbor. Deborah Kerr and Donna Reed also star. Not Rated; 118 minutes. Refreshments will be available. For movie title or more information, call Reference at 860-652-7720.
Creative Salon

Special Appearance: Library's MakerBot 3D Printer

Who: Adults
When: Sunday, November 16, 2014
Time: 2-4pm
Place: Friends Room

Do you knit, crochet, make cards, quilt, spin, weave, paint or create?
Do you have a special skill that you would like to share?
Are you interested in learning about a specific craft or creative outlet?
Do you need a little inspiration for gift-giving?
Would you like to share your crafting talents with others?

If you have answered 'yes' to at least one of the above, please plan to visit the Welles-Turner Library's second annual Creative Salon. The library's Friends Room will be transformed into a 'maker space.' Bring whatever project you feel you can work on comfortably. Light refreshments will be available throughout the session for participants. This drop-in program does not require registration. Please call the library at 860-652-7720 for more information.

For more events, see the CALENDAR.
Subscribe to our E-Newsletter