Location & Contact
Welles-Turner
Memorial Library
2407 Main Street
Glastonbury, CT 06033

GET DIRECTIONS
Main
Lending
Reference
Children
860-652-7719
860-652-7719
860-652-7720
860-652-7718
---
Hours
Mon, Tue, Thu 9am-9pm
Wed 12pm-9pm
Fri 9am-6pm | Sat 9am-5pm
Sun 1pm-5pm
(Closed Sun, mid-May – Labor Day)

What's Happening
The Latest
Book Bags for You and Your Friends
Wondering what to buy those book lovers in your life? Are you always taking out more books from the library than your arms can hold comfortably? Do you know someone who likes to collect tote bags? Well, we have the perfect answer to these questions: the WTML book bag. Fill up a bag with books and book-related treats for a thoughtful gift. Keep one in the car for those unexpected library visits or shopping trips. One size fits all. Each bag costs only $1. The Friends of the Library subsidized the cost in order to be able to offer them to you at such a great price. Book bags can be purchased at the Lending Customer Service desk.
Upcoming Events
At a glance ...
Friday Afternoon Films
at the Library

Who: Adults
When: Friday, June 2, 2017
Time: 2pm
Place: Library's Friends Room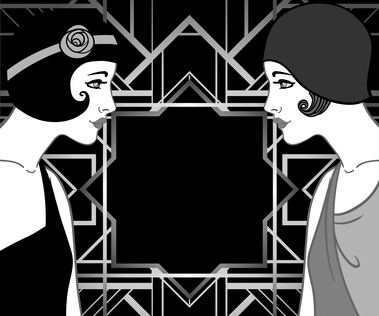 In this film adaptation of a hit Broadway musical, murderesses Velma Kelly and Roxie Hart find themselves on death row for crimes of passion. Together, they fight for the fame that will keep them from the gallows in 1920s Chicago. Starring Renée Zellweger, Catherine Zeta-Jones and Richard Gere. Rated PG-13; 1 hour, 53 minutes. Refreshments will be available. No registration ~ drop in. For movie title or more information, call Reference at 860-652-7720.
Walking Shorts


Who: Adults
When: Monday, June 19, 2017
Time: 6:30pm
Place: Meet at library

Join us this summer for a lively discussion of selected short stories ~ as many or as few titles as you like ~ while enjoying some of Glastonbury's beautiful paths close to town center and the library. Meet at the library at 6:30 pm in your walking shoes. Multiple copies of the selected shorts will be available for pickup two weeks prior to the discussion date on a first-come, first-served basis. No registration necessary. Light refreshments will be provided. "Walking Shorts" dates: • June 19 • July 10 • July 24 • August 7. Contact the Reference Desk at 860-652-7720 for more information.
B.Y.O.C. (Bring Your Own Craft)

Who: Adults
When: Tuesday, June 27, 2017
Time: 6:30-8pm
Place: Library's Friends Room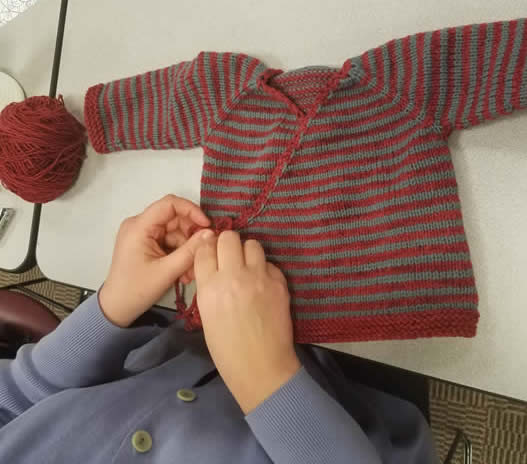 Never have enough time or space to work on your craft projects at home? Come to the library and B.Y.O.C. (Bring Your Own Craft)! We supply tables and chairs; you supply your knitting, embroidery or whatever crafty project you choose. We'll still have coloring supplies for coloring enthusiasts. We'll listen to music, audio books, or maybe watch a movie. Drop in! We'll meet monthly, on the fourth Tuesday. This program is for adults only. For more information, visit www.wtmlib.info or call Reference at 860-652-7720.
Cut the Cord! How to End the High Cost of Your Cable TV & Phone Service


Who: Adults
When: Thursday, July 20, 2017
Time: 6:30-7:30pm
Place: Library's Friends Room
Is your cable, phone and internet bill one of the highest in your household? Are you tired of switching providers or arguing with yours when your short-term introductory rates expire and your bill more than doubles? Or do you just want to save $1,000 a year or more? Cut the cord! In this free and independent seminar, James Gifford, who has 30 plus years' experience in consumer electronics, home entertainment systems and Internet computing, will explain:
The real costs of cable TV and phone service. (It's more than you think!)
The range of services available from Internet sources like Netflix, Hulu, Vudu and hundreds of provider websites.
YouTube (It's not just for cat videos anymore!)
The basic TV and entertainment system you need to get the most from Internet providers.
The inexpensive equipment you need to connect to these sources. (You might even own some of it already!)
The secret cable telephone providers don't want you to know … and how to turn it to your advantage.
How to cut Internet costs by even more than just rates.
How to reduce or eliminate all ads and commercial interruptions.
How to make it all work together for an unparalleled home entertainment experience!
Don't miss out because you think this is all too technical and difficult for a dedicated "couch potato" – there are options as easy to use as plugging in a toaster. It only takes a little computer and internet experience to be able to use the more advanced options. And bring your questions! This seminar will cover the special issues and problems of "getting good TV" in the greater Glastonbury area, but anyone can use the more general information. This is an independent presentation and is not sponsored by any manufacturer or provider. Seating is limited, so registration is required starting June 22, online or at the Reference Desk at 860-652-7720.
James Gifford is a Tolland, CT resident and owner of NitroPress Communications in Tolland, CT (www.nitropress.com).

For more events, see the CALENDAR.
Subscribe to our E-Newsletter

Images on this page subject to copyright; used with permission.