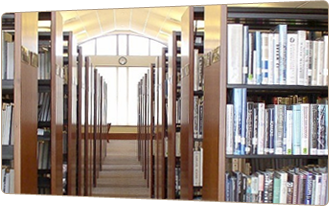 Location & Contact
Welles-Turner
Memorial Library
2407 Main Street
Glastonbury, CT 06033

GET DIRECTIONS
Main
Lending
Reference
Children
860-652-7719
860-652-7719
860-652-7720
860-652-7718
---
Temporary Hours
Mon & Fri 9am-5pm
Tue & Thu 9am-6pm
Wed 12pm-5pm
Sat 9am-12pm

---

News, Events & Calendar
Library Service Update

The library is now open to the public in a limited capacity.

All visitors must:
- Wear a facemask covering the nose and mouth at all times (for everyone age 2+, including those fully vaccinated)
- Maintain social distance at least six feet
- Keep visits short
- If not feeling well, postpone visiting

Our temporary hours are:

Mon & Fri
Tue &Thu
Wed
Sat


9am-5pm
9am-6pm
12pm-5pm
9am-12pm



Available services include:
- Browsing & borrowing
- Computer appointments
- Copying, faxing, printing, & scanning
- Library card registration
- Downloadable collections
- Databases
- Reference/readers advisory
- Virtual programs for all ages

Please be advised that the rear parking lot and entrance are CLOSED due to construction.

Parking is available on Main Street, to the side of the library (behind TD bank), and across the street (near Noodles and Company).

Patrons must enter the library through the front door (facing Main Street).

The 24-hour book drop is open for returns.



Don't Have Library Card?
Glastonbury residents who do not have a valid library card can request a temporary card.