Location & Contact
Welles-Turner
Memorial Library
2407 Main Street
Glastonbury, CT 06033


Main
Lending
Reference
Children
860-652-7719
860-652-7719
860-652-7720
860-652-7718
---
Hours
Mon, Tue, & Thu 9 am - 9 pm
Wed 12 pm - 9 pm
Fri & Sat 9 am - 5 pm
Sun 1 pm - 5 pm


Library History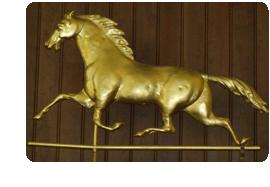 Harriet Welles Turner Burnham's legacy to the Town of Glastonbury is well-documented. Born in Glastonbury in 1856, Harriet Welles married Sturgis P. Turner and together they built and occupied a Main Street home on the site of the present-day Welles-Turner Memorial Library. Mrs. Welles was widowed in 1916. Her second marriage to John W. Burnham ended with her death on November 2, 1931.
Harriet Burnham willed her estate in trust for the benefit of her husband. On his death in 1941, her will provided $350,000.00 to the Town of Glastonbury for a public library to be built and maintained on the site of her former home on Main Street. In 1951 the R.F. Jones Company was contracted to remove the homestead from the building site and construct a library building that would be "an ornament to the Town and a handsome memorial structure" to commemorate her family and the family of her first husband. The dedication ceremony for the Welles-Turner Memorial Library was held on October 5, 1952.
In 1965, a modern glass and metal addition was erected at the back of the library, because the original building was inadequate for the growing population in Glastonbury. Despite this additional space, by the 1980s, it became apparent that further expansion would be necessary. The 1965 structure was renovated with a brick exterior, blending the look of the original building and the two additions to create a unified appearance in keeping with the original structure. With minimal interruption of library service, the construction process culminated with a grand opening on January 9, 1999.
To view the complete history

download PDF
Above is a history of WTML prepared for the reopening celebration after the renovation/expansion project (completed in 2022)