Location & Contact
Welles-Turner
Memorial Library
2407 Main Street
Glastonbury, CT 06033

GET DIRECTIONS
Main
Lending
Reference
Children
860-652-7719
860-652-7719
860-652-7720
860-652-7718
---
Hours
Mon, Tue, Thu 9am-9pm
Wed 12pm-9pm
Fri 9am-6pm | Sat 9am-5pm
Sun 1pm-5pm
(Closed Sun, mid-May – Labor Day)

Databases
Database subscriptions available to Welles-Turner Library cardholders only
and may require your library card number to access.
Ancestry Library Edition

Ancestry Library Edition brings the world's most popular consumer online genealogy resource to your library. It's an unprecedented online collection of individuals from North America, the UK, Europe, Australia and more. Answers await everyone—whether professional or hobbyist, expert or novice, genealogist or historian—inside the more than 7,000 available databases.
EBSCO


This database references hundreds of magazines. Most searches will produce full-text magazine articles. EBSCO links include: • EBSCOhost Web for Health Source and Primary Search (children's magazines and pamphlets, Funk & Wagnall's Encyclopedia and EBSCO Animals) • Searchasaurus • Kids Search • Student Research Center • Consumer Reports Online • NoveList.
Driving-Tests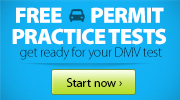 Driving-Tests.org offers free DMV permit practice tests for new drivers, including: • car practice tests • motorcycle practice tests • CDL (Commercial Driver's License) practice tests • online driver's manuals (car, motorcycle, CDL) and • an FAQ section with detailed answers to 100+ DMV-related questions.

Facts On File


Search in Facts on File's Issues & Controversies to explore hundreds of hot topics in business, politics, government, education and popular culture. The database includes primary sources, time lines, statistical tables, maps, charts, photos, pro/con articles, newspaper editorials, cartoons and a full education Resource Center. It is updated weekly and has a back file to 1995.

Global Road Warrior
Global Road Warrior contains comprehensive information on every country in the world. Get maps, airport information, see pictures of their currency and learn about their culture all in one place.
Hoonuit


Hoonuit (formerly Atomic Training) provides clear, concise online software training tutorials. Currently, 15 popular software applications are available. This service is available from the comfort of a home or office computer 24/7. For an expanded description of Hoonuit,

click here.
JobNow!


JobNow, powered by Brainfuse, provides live interactive online help combined with online resources to guide you through the necessary tasks to get a job. Receive live job coaching, real-time interview practice, full-service resume lab, 24/7 access to local job resources and more!
Law Depot.comTM


The fastest way to create legal documents or access thousands of legal forms. Create the document you need in just minutes and print it instantly. No software to download and no waiting for documents to arrive in the mail. Receive unlimited access to thousands of legal forms across all categories, including Real Estate, Business, Human Resources, Family, and more.
LearningExpress Library


Whatever your goal, LearningExpress Library's resources will help you succeed. Each of our Learning Centers offers the practice tests, exercises, skill-building courses, eBooks, and information you need to achieve the results you want—at school, at work, or in life. Looking to land a job? You'll find an entire Learning Center dedicated to helping you get the one that's right for you.
Mergent Intellect


Mergent Intellect is a database that supports a wide variety of business and job search information needs, with much of the data provided by Dun & Bradstreet. For a full list of Mergent Intellect features,

click here.

Method Test Prep
Comprehensive self-paced test prep program proven to raise ACT and SAT scores. With a 7-day pass, you'll arrive at the Method Test Prep homepage with full access to all of their content. When your access expires, you can always return to RBdigital to checkout another 7-day pass.
Morningstar® Investment Research CenterSM


This database includes electronic versions of the popular Morningstar newsletters. Users can also research company profiles for possible stock investments, find the best mutual funds and ETFs, analyze personal portfolios and receive tips on how to keep them strong and balanced.
NYTimes.com


The library provides free unlimited access to NYTimes.com and 72-hour access through the library's web page with a promo code. • For in-library access, visit www.nytimes.com on any public computer or our wireless network. Log in or create a free account. • For home/remote access, follow this link. Click "Redeem," and log in or create an account to use the promotional code for 72 hours. To extend access for another 72 hours, return to the link to redeem another code. (There is no limit for code redemptions per account.)
ReferenceUSA®


This database contains a wealth of information about businesses. It can be searched by geographic area, size and type of business. The resident's portion is an up-to-date listing of phone numbers across the country. For an expanded description of ReferenceUSA,

click here.
researchIT CT


researchIT CT provides students, faculty and residents with online access to essential library and information resources: • articles from magazines, journals, news wire services • newspapers, including Hartford Courant, New York Times • health and science, including consumer and alternative health • business, including company information, Wall Street Journal • history and genealogy, including HeritageQuest, Hartford Courant-historical • Informe!, articles in Spanish • the statewide library catalog (currently in transition).
Extended historical issues of Hartford Courant (1764-1985) and New York Times (1851-2008) are available to Welles-Turner Library cardholders. ProQuest offers full page and article images with searchable full text back to the first issue. Includes digital reproductions providing access to every page from every available issue. Once on ProQuest page, click on link to "9 Databases" (top left area of page), and select desired publication(s).
Important note about researchIT CT: Due to the dire financial situation in the State of Connecticut, the State Library has cancelled the following resources, effective July 1, 2017: • Hartford Courant • Access to the historical Hartford Courant • U.S. major daily newspapers from Proquest.

Transparent Language® Online


Transparent Language Online is a powerful language learning system that uses flashcards to teach you sets of words or phrases. It is the fastest possible way to lock foreign words and phrases in your long-term memory.
Universal ClassTM


Learn something new today! Over 500 online non-credit Continuing Education Courses. Attend class and do assignments on your schedule. Each course has a real instructor who you may communicate with using email.
Wowbrary


This free service sends email alerts that showcase our newest items each week. These alerts feature the latest bestsellers, movies, music CDs, audio books, children's titles, cookbooks, mysteries, travel guides, health books, science fiction and more purchased by the library. When you spot something of interest, you will be able to click on the title instantly and reserve it.
Database subscriptions available to Welles-Turner Library cardholders only
and may require your library card number to access.
Images on this page subject to copyright; used with permission.