Location & Contact
Welles-Turner
Memorial Library
2407 Main Street
Glastonbury, CT 06033

GET DIRECTIONS
Main
Lending
Reference
Children
860-652-7719
860-652-7719
860-652-7720
860-652-7718
---
Hours
Mon, Tue, Thu 9am-9pm
Wed 12pm-9pm
Fri 9am-6pm | Sat 9am-5pm
Sun 1pm-5pm
(Closed Sun, mid-May – Labor Day)

Teens
Welcome teen visitors!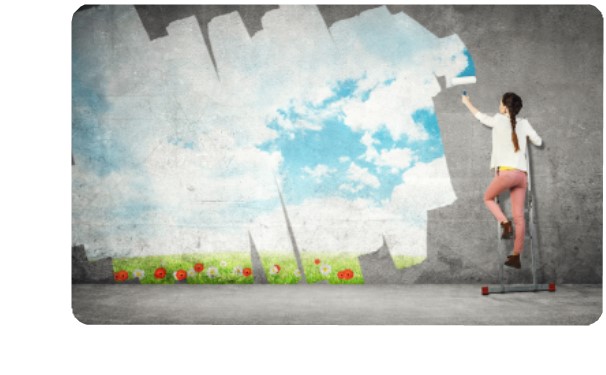 Since you've arrived here @ wtmlib.info, you know that you can visit us virtually as well as at our Main Street scene. You might be surprised, though, by all that there is for you here. So, as long as you're here, take a look around …
Did you know that you can also visit us on Facebook? We look forward to your visits – in person, on Facebook and, here, on our web site! You can also reach us by phone at 860-652-7720.
Looking for reading recommendations from fellow teens? Check out YALSA's 2019 Teens' Top Ten Nominations.
Image © adam121/AdobeStock.com
Teen Scene
Join Us as We "Read Around Town
| | |
| --- | --- |
| | For this year's Teen Summer Reading Program, we encourage you to stay close to home and read! Register online, and then log each time you complete a book or audiobook. Once items are logged, you will be entered into a weekly drawing to win one of several gift cards. At the end of the program, if you have read or listened to at least one book, you will have a chance at a grand prize. |
Additionally, if you take a picture of yourself or your reading material as you "Read Around Town" and post it on Facebook, Instagram or Twitter with the hashtags #WTMLibrary and #ReadAroundTown, you will be entered into a separate raffle to win an Amazon gift card. Feel free to call the Reference Desk at 860-652-7720 if you have any questions.

"Thank you!" to the Friends of the Welles-Turner Memorial Library for sponsoring the program prizes.

Image (right) © ViDi Studio/AdobeStock.com
Free Online Resources for Teens
Upcoming

Events
Teen Take and Make: Henna Tattoos ~ Online Program
Who: Teens entering grades 7-12
When: Sunday, July 5 through Saturday, July 11, 2020
Time: 9am-9pm
Place: Online
| | |
| --- | --- |
| Image: © zea.lenanet/Fotolia.com | Henna 101 - Teens, learn how to apply henna yourself! Join Jamilah, of Jamilah Henna Creations, to learn more about this ancient art. During the week of July 5 through July 11, teens will be able to access a one-hour instructional video that will teach the history and origins of henna, as well as how to apply designs. You will be provided with a henna cone and worksheets. A link and password will be sent to registrants by email in order to access the video, and arrangements will be made for picking up supplies in advance. Click here to register. |
Note: When you register, the form will indicate the date of July 5; the link and password you receive will allow you to participate any time of your choosing from July 5-July 11, 9am-9pm.
Virtual College Entrance Exam Practice Session
Who: Students entering grades 9-12
When: Saturday, July 11, 2020
Time: 10am-1pm
Place: Virtual session
The Welles-Turner Memorial Library is partnering with C2 Education to offer free, full-length, virtual practice tests for the ACT and SAT for local high school students. On the day of the testing event, participants will receive a link via email that will bring them to a timed exam. After the exam is submitted, students will receive a score report with a comprehensive analysis of strengths and weaknesses via email. Registration is required; click here to sign up online. For assistance, please call Reference at 860-652-7720.

Image: keyboard-© photo_pw/AdobeStock.com
Homemade Fettuccine ~ Virtual Program for Teens
Who:Teens entering grades 7-12
When: Monday, July 13, 2020
Time: 4-5:30pm
Place: Virtual session
Join Katie, Registered Dietitian from Food Explorers, to make some homemade fettuccine! You'll learn how to mix, knead, roll and cut your own fettuccine, and have it for dinner with your favorite sauce. All you'll need for this program are: a rolling pin, flour, 2 eggs, olive oil and salt. That's it! This program will be conducted using Zoom. Register online or at Reference at 860-652-7720.

Click here for a tutorial on setting up a Zoom account.

Image: fettuccine © Rawf8/AdobeStock.com
Meditation for Teens: Dealing with Stress ~ Virtual Program
Who:Teens entering grades 7-12
When: Thursday, July 23, 2020
Time: 6:30-7:30pm
Place: Virtual session
| | |
| --- | --- |
| The ancient tradition of meditation has become even more valuable for people of our modern times. Young adults today still face a great deal of turmoil in their private lives and in the world; however, meditation is a tool that can be used to cope with the pains of everyday life and reduce stress. There are many benefits that come from meditation on a physical, emotional and spiritual level. During this engaging Virtual workshop, you will learn a simple time-tested technique and even have the chance to try it out! Please join Eileen Carlotto, who has been meditating for over 30 years. | |
Who:Teens entering grades 7-12
When: Thursday, July 30, 2020
Time: 6:30-8pm
Place: Virtual session
| | |
| --- | --- |
| Image courtesy of Pam's Picassos | Teens entering grades 7-12, learn how to paint a real painting! Join us in celebrating Harry Potter's birthday by learning how to paint Hedwig. Follow along with instructor Pamela Halligan of Pam's Picassos as she walks you through creating your own masterpiece. This is a virtual program that will be held via Zoom. Paint kits will be available to pick up at the library beginning Monday, July 27. You must be registered for the program in order to pick up a paint kit. You will be sent the Zoom link the day of the program. Spaces are limited, so registration is required starting July 2, online or by calling the Reference Desk at 860-652-7720. Click here to register. |
2019 Teens' Top Ten Titles Announced
The Teens' Top Ten is a "teen choice" list, where teens nominate and choose their favorite books of the previous year! Nominators are members of teen book groups in fifteen school and public libraries around the country. Nominations were posted on the Thursday of National Library Week, and teens across the country voted on their favorite titles. Readers ages 12-18 voted online between mid-August and Teen Read Week™ in October on the Teens' Top Ten site. The winners were announced on October 16. Their rankings are indicated below.

Source: YALSA*
The titles nominated for the 2019 Teens' Top Ten are as follows (in order by title):
2018 Teens' Top 10 Winners
| | |
| --- | --- |
| 5 | Caraval by Stephanie Garber (Flatiron) |
| | |
| --- | --- |
| 6 | Long Way Down by Jason Reynolds (Caitlyn Dlouhy Books/Atheneum Books for Young Readers/Simon & Schuster) |

*YALSA - Young Adult Library Services Association

Driver Education

Driving-Tests.org offers free DMV permit practice tests for new drivers, including: • car practice tests • motorcycle practice tests • CDL (Commercial Driver's License) practice tests • online driver's manuals (car, motorcycle, CDL) and • an FAQ section with detailed answers to 100+ DMV-related questions.

For all library events, see the CALENDAR.

Images on this page subject to copyright; used with permission.