Location & Contact
Welles-Turner
Memorial Library
2407 Main Street
Glastonbury, CT 06033

GET DIRECTIONS
Main
Lending
Reference
Children
860-652-7719
860-652-7719
860-652-7720
860-652-7718
---
Temporary Hours
Mon, Fri 9am-5pm
Tue, Thu 9am-6pm
Wed 12pm-5pm
Sat 9am-12noon


Computers, Copiers, Fax
Computers
The library offers free public internet access. Daily time limits apply. For more information, click here.
Wireless internet access is available for users who bring their own laptop computers. For more information, click here.
Selected Microsoft Office products are installed on these computers.
A network copy machine is available for printing; black & white and color printing are available.
USB flash drives are available for purchase at the Reference Desk.
Download the Public Computer Use Guidelines.
3D Printing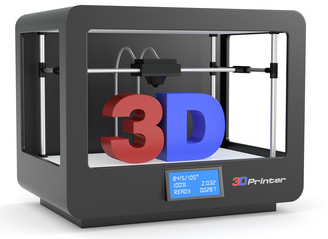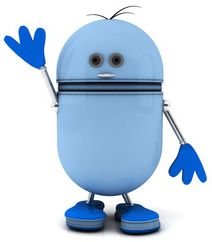 The library's 3D printer, a MakerBot Replicator Fifth Generation, is available for library patron use. The MakerBot can print items up to 10"x8"x6". It works similar to a hot glue gun - it is fed plastic filament that it melts at three times the heat of boiling water. The printer then places miniscule plastic drops where the design tells it to and then builds up the drops to create a 3D object.
For printer specifications, click here.
To arrange for training and schedule time to use the printer, contact Reference at 860-652-7720.
Time limits and fees will apply.
For more information, click here.
Thank you to the Friends of Welles-Turner Memorial Library for purchasing this printer for public use.
Copiers
There are 2 coin-operated, self-service copiers located in the library, one on the first floor near the main entrance and the other in the Reference area.
A black & white copy costs $0.20/page; a color copy costs $0.50/page.
Printing
Fax
There is a self-service fax machine located on the second floor in the Reference area (outgoing transmissions only).
There is a per-page charge to send a fax. Contact Reference at 860-652-7720 for rate information.
Charging Stations
The library has two charging stations - one located by the Reference Desk on the second floor and the other in the Teen Room on the first floor.
They are equipped for both Android and iOS devices.
There is no fee for using the charging stations.
Images on this page (including attachments) subject to copyright; used with permission.